---
What is GERAS?
(GERAS) is a Cameroonian Geo-Environmental and Ecological Association that is non-profit making, non denominational, charitable, development orientated and apolitical in nature. GERAS, specifically referred to as GERAS CAMEROON was founded in 2011, obtained its non-profit making status and went operational in 2013.
GERAS CAMEROON is a dynamic team dominated by Geologists, Geographers, Biologists, Information and Communication Technology (ICT) Experts, Geo-Spatial Information System (GIS) Experts, Chemists, Educationists, Journalists and other specialists; called up to validate the Association's Missions and Visions.
---
---
June 26, 2020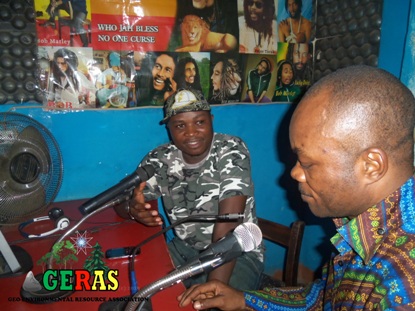 This is a radio sensitization program on burning environmental issues carried out over Ocean City Radio, a community radio broadcasting locally in Kumba and its environs
[…]
June 26, 2020
A hands-on environmental program focused on teaching young people from primary schools about the environment and the ways and reasons to protect it.
June 26, 2020
A hygiene and sanitation project designed to raise awareness and engage the community on water stewardship activities at water springs.
January 26, 2020
GERAS Cameroon has been admitted on the Donate a Bit digital platform. Donate a Bit is a non-profit organization, powered by Bitcoin. Currently, fundraising organizations are
[…]
June 13, 2019
Effective fundraising for nonprofits is a critical job and an area where you will likely focus considerable energy. As a nonprofit organization, you probably have extremely
[…]