GERAS would like to acknowledge the support from the following individuals or groups:
– The Network of African Youth for Development (NAYD).

NAYD is made up of thousands of African youths impacting positive change in the lives of Africans. In 2013, NAYD donated a website and official email to GERAS which helps in the organizational development of GERAS, especially communication. Check out our page on NAYD through link http://www.nayd.org/geras.htm
– Climate Knowledge and Development Network (CDKN)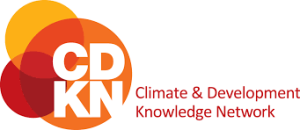 The Climate and Development Knowledge Network supports decision-makers in designing and delivering climate compatible development. CDKN does this by combining research, advisory services and knowledge management in support of locally owned and managed policy processes. CDKN works in partnership with decision-makers in the public, private and non-governmental sectors nationally, regionally and globally. CDKN holds strongly to the ideals of human development and environmental sustainability.The Roster of Experts (RoE) is CDKN's database of expert advisors and service providers on climate change and development issues. In 2015, CDKN donated a Working Paper published in April 2014, entitled "How to scale out community-based adaptation to climate change". This document is going a long way to build GERAS' capacity especially in climate change adaptation. This document will also be shared with members of the Cameroon Environmental Communication Network (CECN).
– The Pollination Project (TPP)

TPP seeks to unleash GOODNESS and expand COMPASSION all over the world. TPP makes daily seed grants to inspiring social change-makers who are committed to a world that works for all. Through a global network of grantees and community partners, TPP identifies extraordinary grassroots leaders who would not likely qualify for funding from other foundations or institutions. Once they have the backing of The Pollination Project, grantees often leverage their grant into more funding, building their team, media attention and more. TPP provides $1,000 startup grants to individual change makers and projects that promote compassion around the world. GERAS's Program Coordinator and a recent project "Climate Change Workshop for Young People" are amongst the September 2015 beneficiaries of a seed grant from The Pollination Project. Check out Pollination Project through link https://thepollinationproject.org/
Captain Planet Foundation.

The Captain Planet Foundation primarily makes grants to U.S.-based schools and organizations with an annual operating budget of less than $3 million. International requests are also accepted, with preference given to international projects which have U.S.-based partners. Grants are made for activities that conform to the mission of the Captain Planet Foundation which is: To give the next generation of environmental stewards an active understanding and love for the natural world in which they live. The foundation's unique program of funding and supporting hands-on environmental projects is designed to encourage innovative initiatives that inspire and empower children and youth around the world as they work individually and collectively creating environmental solutions in their homes, schools and communities. Captain Planet Foundation Supported GERAS Cameroon with $2012 for school hands on environmental project in Kumba, South West Region.

New England Biolabs Foundation (NEBF) is a private foundation whose mission is to foster community-based conservation of landscapes and seascapes and the bio-cultural diversity found in these places. NEBF believes that their natural and cultural values are inextricably linked, and that indigenous and local communities should play a fundamental role in their stewardship. A grant of $4,700 was approved by the Board of Directors of New England Biolabs Foundation in December 2017 in favor of the GERAS' project titled "climate change workshop for young people". With this grant, GERAS intends to reach out to at least 100 in-schools and out-of-schools children in the locality of Kumba, South West Region of Cameroon, and at least 100 trees will be planted, with more multiplier effects. The outreach of the project will increase with respect to time and resources. GERAS also received another grant from NEBF in 2019.